Its Modelo time
---
My names Flynn, all you need to know is The Killers are my most favorite band in the world.
---
---
here lies
southpark.cc.com/submit_yaoi.php
2015-2018
---
Rest in Piss
@GenjiShitmada
2015-2019
you won't be missed
the twitter feds made me lose my smidge of clout
I'm Flynn I'm currently 23 years old, my bday is 02/12. My twitter profile is an embarrassment.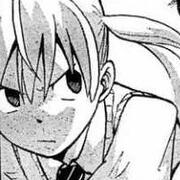 general interests
PersonaGranblue FantasyDMCResident EvilFire Emblem, I GUESS!Whatever Hyperfixation Phase Im going thruLadiesFICTIONAL Characters that would kill me without remorsegettin rawed by 15 werewolves during warped tourSmokin Big Ol Doinks in Amish
don't follow if you:
• love mcdonald's
• love charge your phone
• love twerk
• love be bisexual
• love eat hot chip and lie